PERFECT ATTENDANCE UPDATE:
This current year (2012-2013) was our fifth and final giveaway. We have changed directions in our efforts to assist our community, but we are glad that we could provide vehicles for deserving students over the past five years. Thank you all for your support and please keep an eye out for updates on our continuing effort to assist others in our area.
This year, our big winner was Kayla O'Riley, a rising Junior at Carolina Forest High School!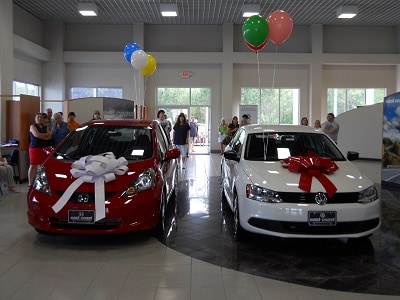 A shiny new Honda Fit and Volkswagen Jetta wait patiently in the showroom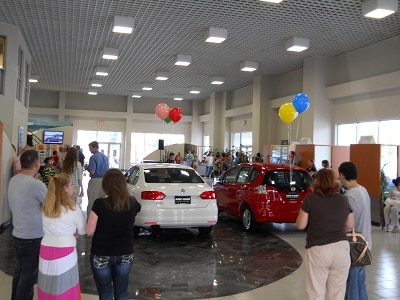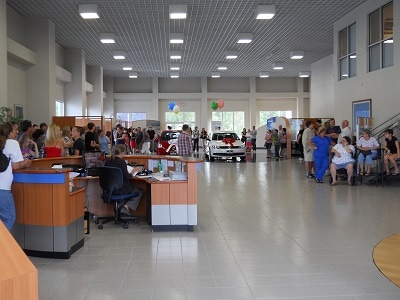 Anxious students and their families begin to line the showroom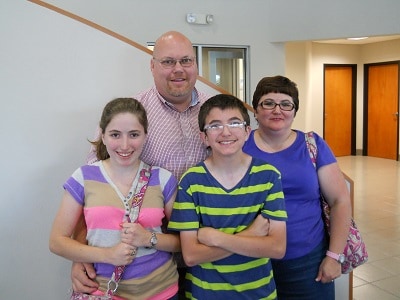 Our 2011-2012 winner, Bridgette Blanton, and family await the announcement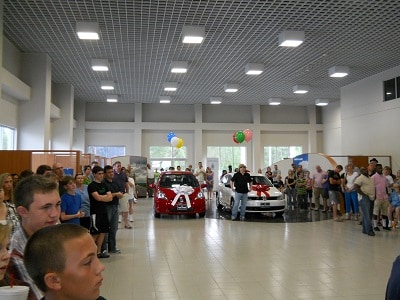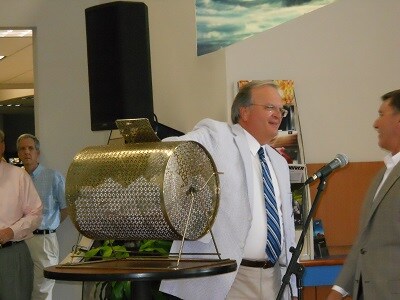 Dr. Randy Dozier, Superintendent of Georgetown Co. Schools, reaches for the winning envelope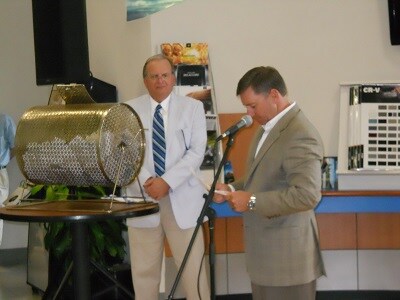 President of East Coast, Greg Smith, makes the announcement...and the winner is...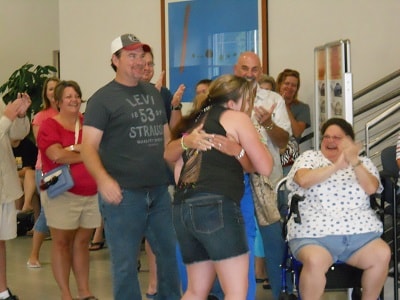 Kayla O'Riley!! ...onlookers cheer as she and her mother, fighting back tears, embrace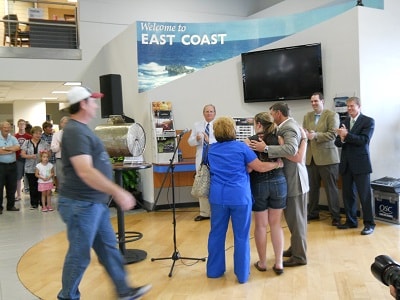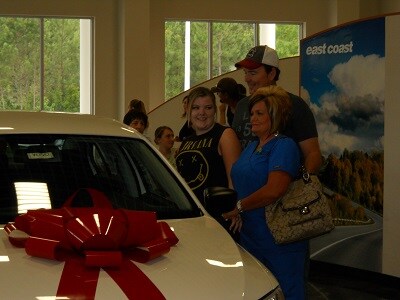 Kayla runs over to have a look at her brand new 2013 Volkswagen Jetta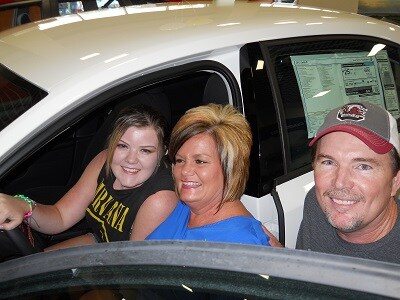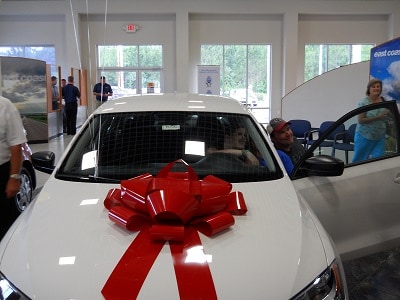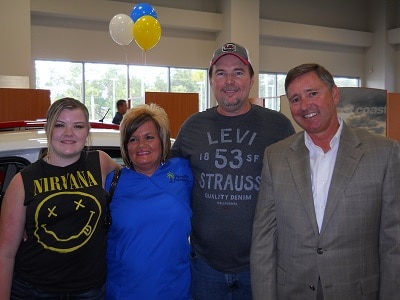 The family pauses for a photo with President of East Coast, Greg Smith...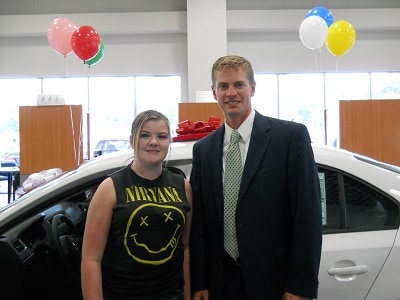 ...and another with Volkswagen General Manager, Brian Scully
Attending school regularly is an outstanding achievement and we would like to congratulate every one of our participants in this drawing over the past 5 years.  We wish you all the very best in your future endeavors!