2022 Honda CR-V SUV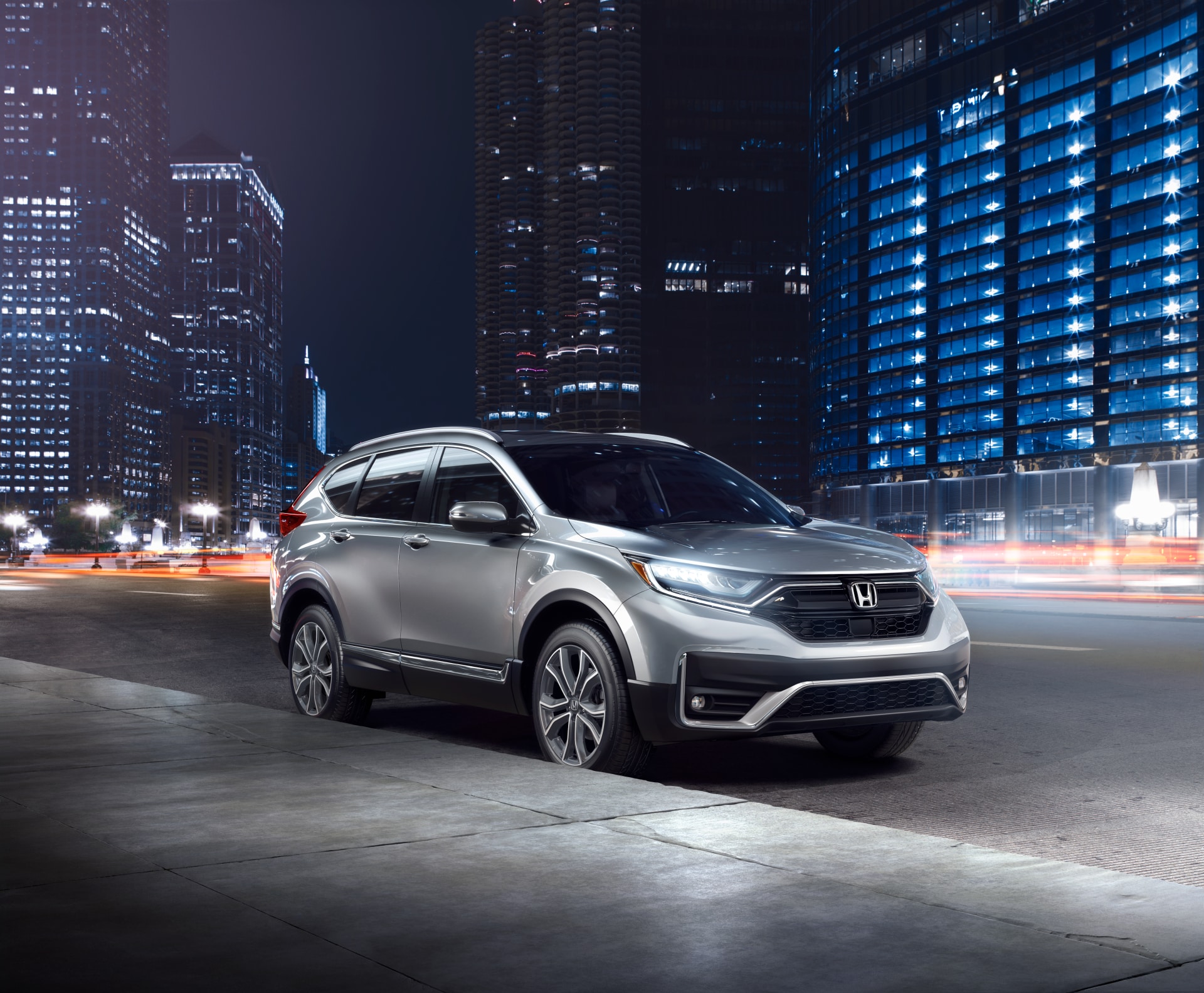 Introducing the Brand New Honda CR-V
Get where you need to go in the Honda CR-V. Its modern design, roomy interior and numerous eco-friendly features make this vehicle is a great fit for families or single drivers. Even though this SUV is extremely compact, its interior cabin is very spacious, giving you more bang for your buck.  
Appearances aside, the CR-V also features advanced safety and navigation technology, making it a very sophisticated ride. With its stylish exterior and smart technology, it appeals to all audiences. No matter your preference, there's a little something for everyone in the 2022 CR-V.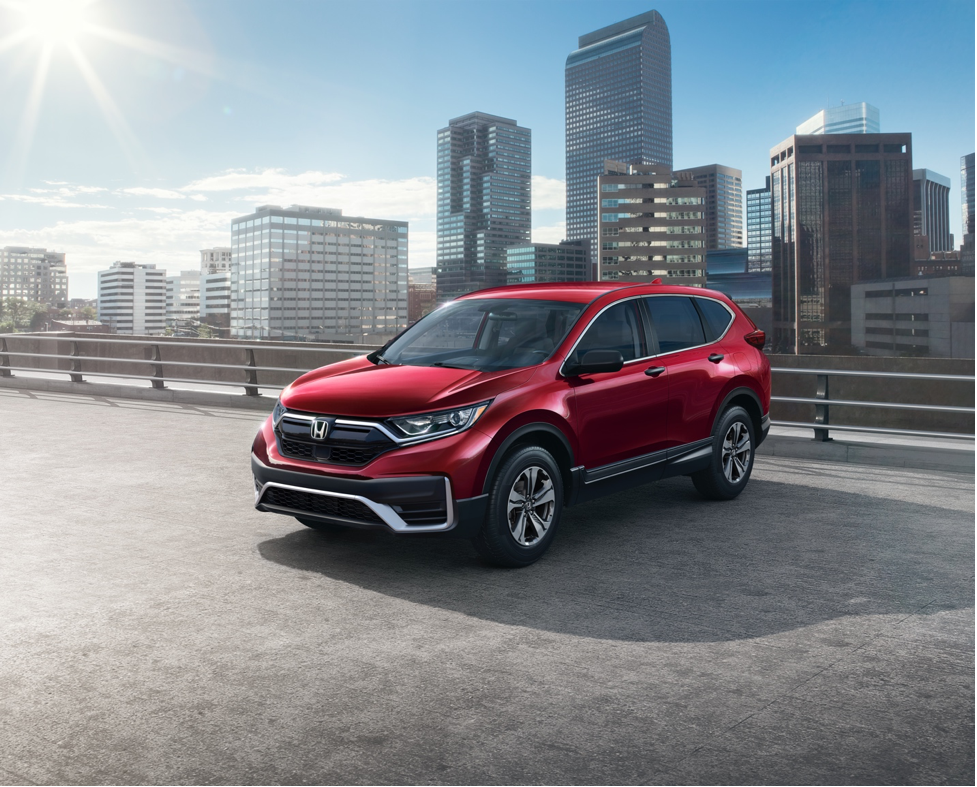 Think Less, Drive More
With smart front interior features like illuminated steering wheel-mounted controls, advanced front air bags, and a multi-functional center console storage equipped with a sliding armrest, the CR-V is great for all technology lovers. The advanced touch screen navigator is a convenient way to explore your vehicle and quickly find your next destination. 
The noise cancellation system keeps sound out, creating a quiet atmosphere while driving. Get going with peace of mind, this vehicle does the thinking for you.
Stay Connected in the New Honda CR-V
Don't worry about forgetting to charge your phone, the new CR-V has you covered. A charging port in the front console and 12-Volt power outlet in the center console will keep your devices powered up for the long trip ahead. 
And with Bluetooth Streaming Audio, you can easily access your favorite music directly from your phone.
Drive Safely With Abundant Safety Features
Don't forget to have fun in the all-new 2022 CR-V, because there's need to worry about your safety in this vehicle. The CR-V comes equipped with advanced safety technology like Forward Collision Warning, a Collision Mitigation Braking System, and even a Road Departure Mitigation System. 
With less room for error, there's more room for fun. 
Find Your New CR-V at East Coast Honda
Featuring intelligent technology, a fun audio setup, and numerous safety systems, the new 2022 CR-V really is an awesome car. Compact, yet spacious. A modern design, yet capable for any adventure. Just big enough for families, and small enough to not take up a huge amount of space. 
If a smart, enjoyable, and safe SUV is on your wish-list, be sure to head over to East Coast Honda today to schedule a test drive. You can visit our website and check out our online inventory or give us a call at (833) 299 - 3248 today.
2022 Honda CR-V 2WD EX HFS Loyalty Lease
$299 lease per month for 36 months. $3,499 due at signing.
Offer only valid 9/07/22 through 10/31/22.
2022 Honda CR-V AWD EX HFS Loyalty Lease
$299 lease per month for 36 months. $4,099 due at signing.
Offer only valid 9/07/22 through 10/31/22.