ATTENTION: PLEASE CLICK HERE TO PRINT YOUR OFFICIAL ENTRY FORM FOR THE 2012-2013 "BE PRESENT TO WIN" GIVEAWAY, TO BE HELD ON JUNE 24th, 2013 AT 6:00 PM. ALL ENTRIES MUST BE TURNED IN BY JUNE 14th.
PERFECT ATTENDANCE UPDATE:
This current year (2012-2013) will be our final giveaway. We have changed directions in our efforts to assist our community, but we are glad that we could provide vehicles for deserving students over the past four years, as well as the upcoming one! Thank you all for your support and we will be seeing you this coming summer!



This year, the lucky student was Bridgette Blanton from Aynor High School, who took home a brand new 2012 Honda Civic! Here are some articles and clips from local media and some photos of the event! Check out our Facebook for even more!


 "Aynor Student Wins Car for Perfect Attendance"  - See the article on CarolinaLive.com

 "Grand Strand Attendance 'Apple' Has Four Wheels"  - Take a look at  MyrtleBeachOnline.com's story for this year's event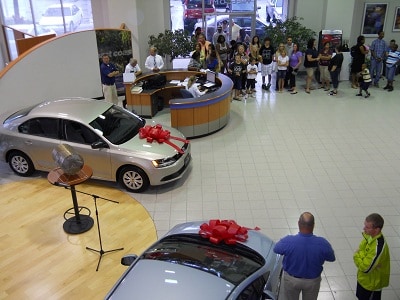 The vehicles wait patiently as the students arrive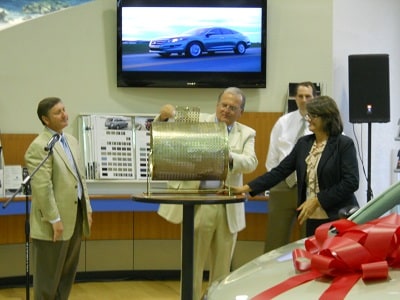 President of East Coast, Greg Smith, and Cynthia Ambrose, Chief Academic Officer of Horry County Schools, watch as Dr. Randall Dozier, Georgetown County School Superintendent, draws the lucky winner!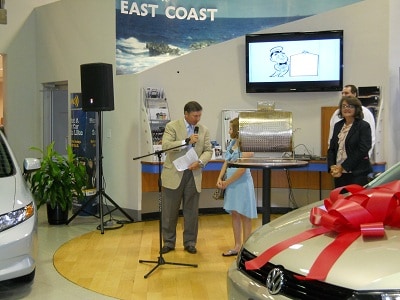 And the winner is...Bridgette Blanton! I think she is a little camera-shy :)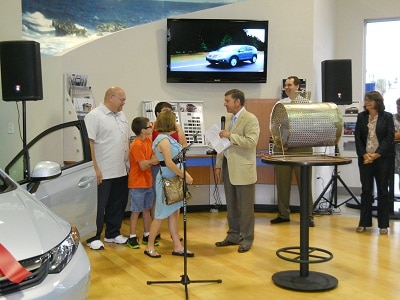 Bridgette's family stands beside her as she accepts her reward - a 2012 Honda Civic!
Showing up to school every day DOES pay off!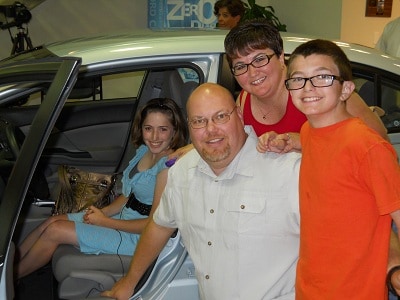 First happy family photo with the new ride! Congratulations again, Bridgette, and enjoy! 




Thank you to Ray White of Georgetown County Schools for the video below, including an interview with Greg Smith and more from the drawing!